TEAM SOLAR BAT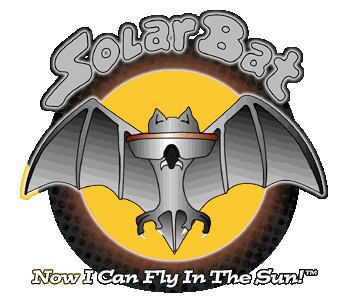 Solar Bat Sunglasses and Extreme Angler Media Inc. are proud to announce TEAM SOLAR BAT 2006 and exclusive Canadian distributor, Bob Stirling of HI-LINE ENTERPRISES.
As an industry leader in polarization and innovative design in eyewear especially created for anglers, SOLAR BAT SUNGLASSES have become the choice of both weekend angler and full time pro alike.
With a great reputation for representing some of the industries finest brand names,
Hi-line Enterprises will control all Canadian retail accounts and product distribution.
The following anglers will represent SOLAR BAT SUNGLASSES in 2006 at national trade shows, tournaments, seminars and either as guest hosts or members of TEAM X on Canada`s very popular and nationally broadcast, EXTREME ANGLER TV with show host Karl Kalonka.
Team Solar Bat - BOB DEVINE, J.P DEROSE, MARK KULIK, SCOTT MURISON & PEPE PARISIEN.
Some of North Americas hottest anglers in the U.S.A. and Canada use and endorse SOLAR BAT SUNGLASSES…check them out for yourself.
The official eyewear of Extreme Angler TV. www.extremeanglertv.com
Retailers interested in stocking SOLAR BAT SUNGLASSES please contact Bob Stirling at HI-LINE ENTERPRISES 519-837-3095 or via email at robert.stirling@sympatico.ca